The Anchorite's cell
On the North wall of the sanctuary, sliding wooden panels conceal a unique feature of the church: the remains of an anchorite cell.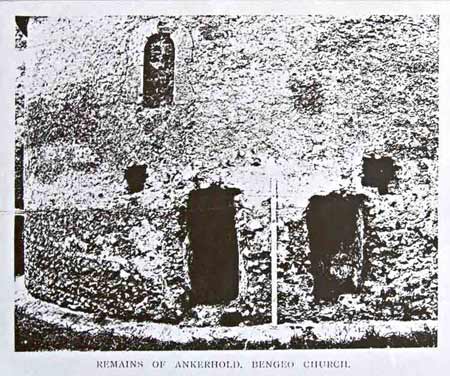 In the Middle Ages anchorites were relatively common, living as hermits but in a cell attached to a church rather than in the countryside. The cell would have been a wooden lean-to structure attached to the outer wall of the church and indeed it is still possible to see where the socket holes of the roof timbers were placed. The larger of the cavities which pierce the chancel wall provided access to the church, while the smaller may have served as his seat.
The anchorite would have been admitted to his solitary life in a ceremony similar to that of a friar or nun taking their vows. He would have spent the rest of his life in prayer and contemplation and have expected to die immured in his cell. Our anchorite may well have been a member of the Trinitarian Friars who had a house on the outskirts of Hertford.