The Church plate
Saint Leonard's possesses two ancient items of Church plate, a Jacobean chalice and paten both in silver.
Each is inscribed with the name An Fanshawe and bears the Hallmark for 1626/7.They were probably given to the church on the occasion of An's marriage to Sir Thomas Fanshawe of Ware Park in 1627. Sadly she died within 10 months of the wedding.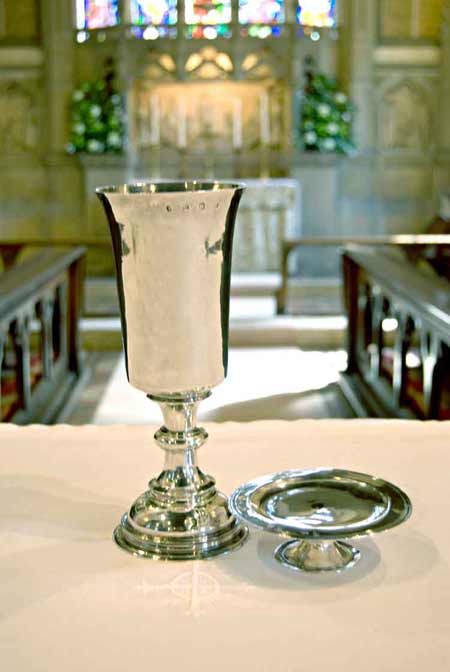 The subsequent history of these items remains a mystery but evidently they went missing from the parish for a long time. It is quite probable that they were sold during the Commonwealth period for such was the fate of many such pieces.
Remarkably in January 1881, a descendant of An Fanshawe, Mr.J.G.Fanshawe, was casually looking in the window of a jeweller's in the City of London, when his eye was attracted to the ecclesiastical pieces in the window and upon enquiry found them to be silver plate donated to this parish by one of his ancestors over 250 years previously. Within a few weeks, they were returned to the parish for which they were originally intended and where they are greatly valued to this day.