The stained glass
In the 19th century, fragments of the Medieval stained glass which originally adorned this church were found during restoration work.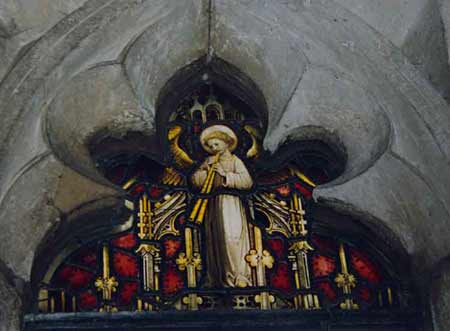 It would appear that it suffered the same fate at the hands of the Puritan reformers as the stained glass of so many ancient parish churches throughout the land.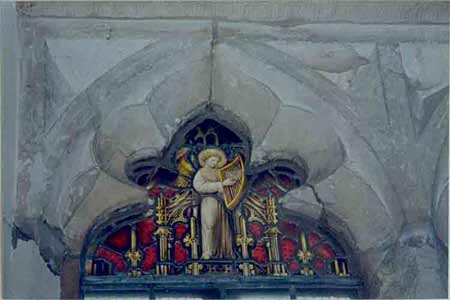 However, St Leonard's does possess some fine Victorian glass in the tracery of the 15th century window in the South wall of the chancel and in the East window behind the altar. The designs have been attributed to Nathaniel Westlake whose work is characterized by its simplicity and boldness and pre-Raphaelite influence.