Leonard was born into a noble family at the court of Clovis, the King of the Franks who is credited with founding the French nation in the Sixth Century.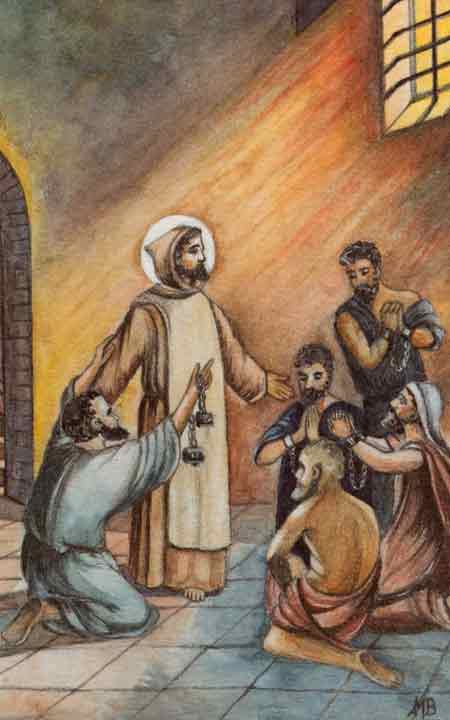 As an idealistic young man, he became concerned at the conditions in which prisoners were kept in those warlike times and dedicated himself to visiting them and trying to improve their living conditions. Clovis was so impressed by his integrity that he granted him the privilege of deciding which of them could be safely released.
After some years, Leonard left the court which was then based near present-day Orleans to follow the life of a hermit in the forest of Limousin in Central France.
One day, the King and Queen of Aquitaine were in the area favoured for hunting by the King when the Queen went into labour. The birth proved difficult and it was feared both mother and child would lose their lives. Leonard was called to the bedside, his prayers were answered and all went well. To express his gratitude, the King presented Leonard with a noble gift of land where he and his followers established a religious community. After his death, his body was buried and according to tradition a spring of water issued forth nearby and numerous miracles were ascribed to his intercessions. The cult flourished and the town of St. Leonard de Noblat grew up round his tomb which became a centre of pilgrimage.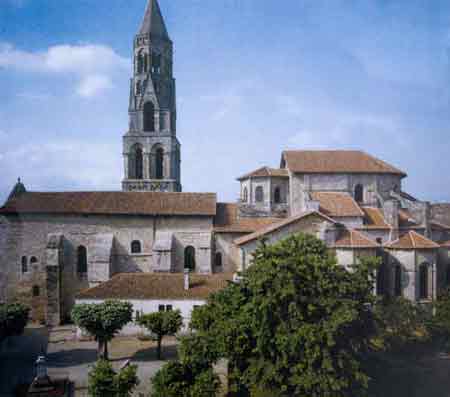 Saint Leonard is the patron saint of all those deprived of their freedom whether physically or mentally and of pregnant women. His tomb continues to attract thousands of pilgrims each year.